---


---
Operating Session at Augusta Model Railroad Club
---
Operating Session Info:
On Friday Evening, June 21st, there will be an operating session on the recently upgraded, nearly 50-year old Wichita & Ark Valley Railroad; the club layout of the Augusta Model Railroad Club. The session, being hosted by OP SIG member David Heinsohn, will be limited to 12 Convention attendees. TransportationWILL NOT be provided, but those who sign up will receive a map to the club included in their registration.

Sign-up is easy!
1. Send Us an E-Mail. In the email, please include your name and NMRA number. You must be registered for the Convention.
2. Upon receiving your email, if you meet the above mentioned requirements, you will receive a confirmation email, and your name will be listed below. Sign-ups will be first-come-first-served, and will be determined by the email's time stamp in case of multiple sign-ups in a day.
3. Only 12 Convention attendees, and 3 alternates will be accepted, so if you later find out you cannot make it, please send an email of cancellation so another attendee may participate.
4. At the Club, attendees will be paired with a Club Member to assist in your enjoyment of the session.
5. For more on the Wichita & Ark Valley Railroad, click here to be taken to the website of the Augusta Model Railroad Club.
---
3/11/19
CONVENTIONAIRES SIGNED UP
1) Hank K
2) Mark S
3) Ross B
4) Wayne W
5) Craig D
6) Robert S
7) Joe B
8)
9)
10)
11)
12)
---
1st Alternate)
2nd Alternate)
3rd Alternate)
---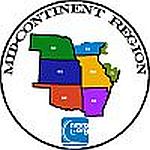 Designed by JGR Web Designs: Wichita, KS 67203: Robby_NMRA@yahoo.com
Contents protected by Mid-Continent Region of the NMRA, Copyright 2019. All Rights Reserved.